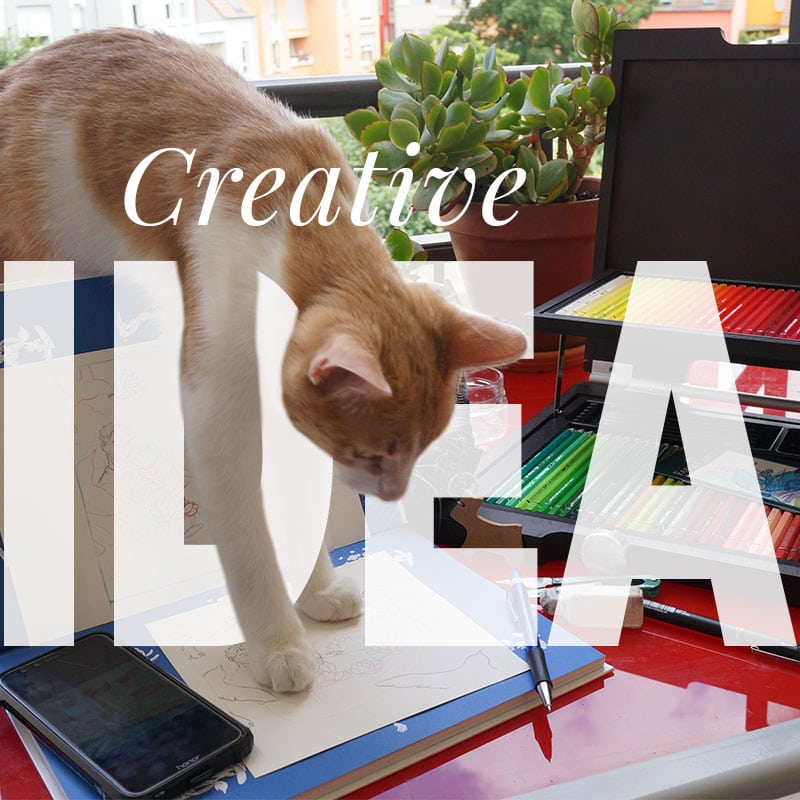 Edited by my beloved friend K.L.
In my early twenties, I launched a large-scale creative project with a small budget but high hopes and, above all, a huge dose of passion. After coming up with a script idea that sounded great, I wanted to share it with some of my friends. But my project manager held me back right away:
"Don't do that! Your friends know nothing about creation. They will judge our idea, moreover baseless!"
"Don't worry, I'll only talk about it with the fellow scriptwriters" – I was trying to reassure him.
"No, absolutely not! They will steal our idea!"
At that moment, I didn't agree with him but I stayed silent. I thought that an experienced person like my project manager was probably right (and also because I didn't dare to be in conflict with him).
The project was progressing in TOP SECRET mode with a strictly reduced team. I was still loving that project, but strangely enough, my hope and passion were gradually replaced by doubts and frustration. At the time, I thought it was due to my young age, or my lack of experience, or maybe it was just my lack of self-confidence that surfaced.
Our idea was so precious that we had to work hard to develop and protect it.
Maybe that mindset would make sense to you…
But in reality… Your precious idea is not so precious if it only stays inside your head.
Here I'm not talking about the kind of attachment that you could develop with your idea as it comes from memories or from people you care about or as it aligns with your personal set of values.
I'm talking about the action of treating our idea as a precious object that we don't let anyone touch, for fear that others would tarnish it, and that we don't want to show to anyone, for fear that it would be stolen.
What does "precious" mean?
Here is how Oxford defines the adjective "precious":
rare and worth a lot of money
valuable or important and not to be wasted
loved or valued very much
in art, this term is also used to describe something of great delicacy, brilliancy, or even wealth
Based on these definitions, it is difficult to know whether an idea is "precious" or not without seeing the product that comes from that idea.
And to begin with, not that all ideas that seem great would necessarily lead to innovation or masterpiece.
Furthermore, an idea that we find unique may very well already be invented by someone else. In the book Big Magic, Elizabeth Gilbert identified this phenomenon as an artistic version of multiple discovery (a term used in the science), when several people have the same ideas at the same time. They have never heard of each other's work and they may live in different parts of the world.
What would make the difference is not the originality of the idea itself, but the way it is executed. An idea is like a seed, it has to germinate, grow, and be nourished to become something remarkable, hence all the more the importance of putting the seed in a fertile environment.
And how can we create this environment? By talking about our idea.
What you will gain by sharing
1. Polish your pearl
Have you ever had an idea that seems to be perfectly clear in your head, but when you try to tell it to someone else, you find it suddenly dubious? It's not really because your idea is not good, but sometimes, when you try to explain it, you would realize that some details are just not quite right. Questions coming from others could also help you realize the flaws in the structure, the inconsistencies, or even the feasibility of the project itself that should be addressed. Exposing your idea to people who come from different backgrounds would allow you to see your idea from different points of view as well.
I remember one time when I showed my roommate the characters sketch that I made for my mini-comic, he immediately pointed to one of them and said "She looks like a Pokémon!" and then helped me discover the Pokémon in question. Obviously it was not a pleasure to hear that my character did not look original. But since we do not share the same culture background, it would be tough for me, if not impossible, to figure out this similarity on my own.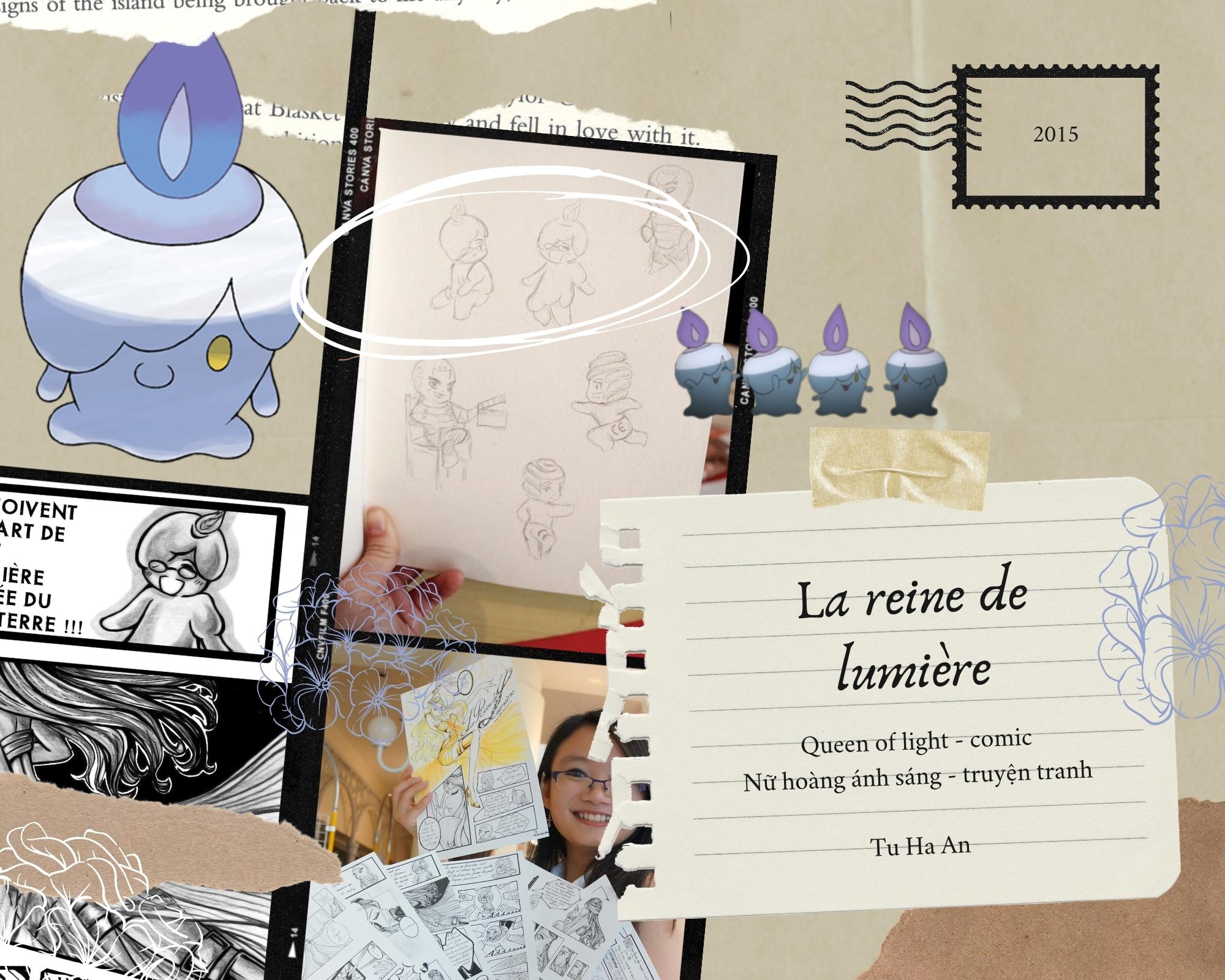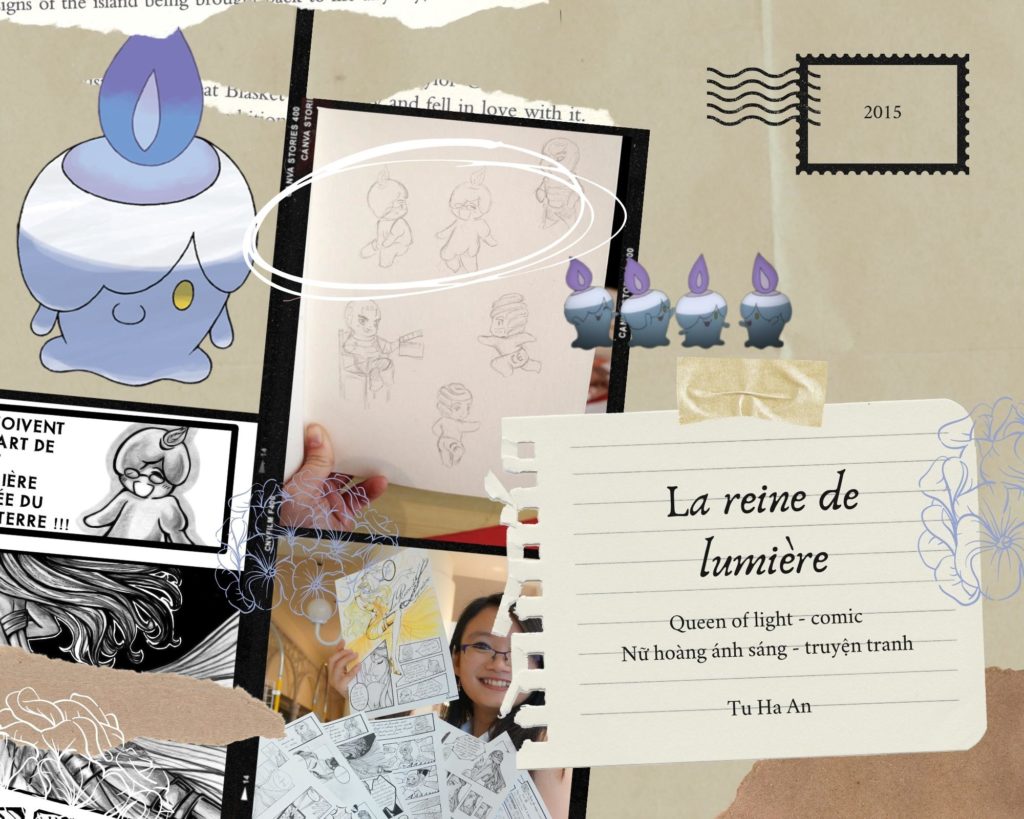 Of course, not all remarks are to be taken as they are, but more remarks would give you more data to think through and build up your initial idea.
Let's go back to the project that me and my team were working for months on end in secret. In this project, the Tet Day is a key event of the storyline.
When that project got published, I received several private messages from the audience shyly asking me what the Tet Day was.
Tet is the Vietnamese lunar New Year. Our target audience was mainly French people who were used to hearing about the "Lunar New Year" or the "Chinese New Year", it should had been almost obvious that they would not know what Tet was. Since our team was made of Vietnamese members, it didn't cross our mind at all that we should explain this seemingly obvious notion. It was a pity, because it would only take us to talk about this to any French person who doesn't take part in the project, and we would have realized this detail.
But sharing your idea not only helps you make it more precious by perfecting it, talking about it also helps you on a motivational level.
2. Assess whether you are ready to defend your idea
When screenwriter-director Guillaume Desjardins shares his idea, it is not the opinion per se that is the most important thing for him. The moment he is faced with someone who doesn't believe in his idea and if he really feels the urge to defend his idea, he will follow through with his idea no matter what.
But if his reaction to that opinion is "Oh yes, it's not wrong …", then for him it's a sign that this idea is not that precious. The thing is if when we are not even in contact with real obstacles, not to mention unforeseen events, and we already don't even want to fight for our idea, then it is simply because even for us, this idea is not worth to be developed.
3. Measure your passion
The moment you choose to open up about your idea, you also accept that you will be facing both positive and negative feedbacks. Your excitement would likely wane.
Just like when you first fall in love with a person, you would find them perfect, then you discover all the facets of this person, their strengths, their weaknesses, their doubts, their secrets, what they desire, their past and their mindset…
Do you still want to go through life with this person? Do you still want to go through with this idea?
Only you can answer this question.
4. Receive encouragement at the right time
No one can be 100% sure of their idea at all stages of the creation process. The creation journey is constantly filled with questions and choices to be made which do not necessarily follow a logic and are not guided by rules.
Screenwriter-director François Descraques said in the 10 Writing Tips video, "Often, we just need a little encouragement to follow through with our own idea."
How will we get that encouragement if we don't share the idea with anyone in the first place?
A few years later, I came to understand the reason of the doubts and the frustration that I felt at that time while working on that project actually was supposed to be my great passion. Back then, I was like a horse with blinders on. The blinders don't stop the horse from moving forward, but the horse can't perceive the environment around. Putting blinders on may be necessary for a horse, but for a creator, I don't think this is the best idea.
Of course, we are not living in a world of fairy tales. The fear of being judged and the need to protect one's idea against plagiarism are very real, hence the importance of choosing someone to share your idea with.
The choice of confidants
When I was in elementary school, I promised myself that I would stop sharing my ideas with others, because for the few times that I did, the reactions were often something along these lines: "Your thoughts are way too weird!"; "Stop saying that, you shouldn't think like that!"; "These ideas are useless, focus on your homework!"…
When I became an adult, there was a time when I didn't feel like talking about my idea at all. Back then the only thing I would hear from people around me was that no matter what I would be doing, the important thing was first and foremost to find a husband!
In the 10 Writing Tips video, François Descraques also said:
"You have to find the right person to pitch your idea to. Someone who is attentive and, above all, who knows how to bounce off ideas, who knows how to be receptive and who won't break you. (…) No one wins if an idea is shattered from the start."
The criteria to choose the right person depend totally on the taste and the need of each individual. Nowadays whenever I have an idea that stimulates me, I almost always turn to three people:
My childhood friend, who went through several experiences similar to mine and therefore has no trouble understanding my reasoning. Having a scientific background, she often takes the role of the tactician who elaborates the structure and maximizes the impact of the idea;
My life partner, who comes from a completely different background than mine and who is not part of the target audience of most of my projects. For these reasons, he always asks the questions that I haven't thought about. He brings knowledge and perspectives from another background that helps reinforce my idea in a fresh way. What if he doesn't agree with my idea? If I feel ready to defend it to him, someone pragmatic who actually cares about me, then I know this is an idea that deserves to come to life;
My heart sister, a person who doesn't always share the same cast of minds with me but supports me unconditionally.
Of course, I do talk about my ideas with other people, all while respecting one same rule: If bringing up this subject would create a conflict between that person and me, then I won't talk about it.
"Remember that the advice of those around you are given according to the beliefs that form your common bubble (that you share with these people). Don't hesitate to step outside of that bubble to observe your world differently." (Fabien Olicard, Your Time is Infinite, p.96)
And the risk of still having your idea stolen after all of this?
Among the people you shared your idea with, even if they found it was excellent, how many will see the advantage of stealing it from you? Among these people, how many will have the means and the knowledge to execute it? And among them, how many will be ready to take action before you?
« What if somebody does steal your idea and try to build it before you can? Of course they can. But they won't have as much passion as you."

(Joel Gascoigne, Buffer CEO)
Let's be realistic here, unfortunately, even paintings that are already exhibited, books that are already published, music pieces that are already released, films that are already broadcasted … None of them is exempt from the risk of being plagiarized.
In an interview, when the host asked about the problem of plagiarism, Raphaël Descraques, actor and director, shared his way of thinking that ended up being somewhat of a liberation for me: If someone steals his idea and succeeds by making a successful movie out of it, that person would remain a thief forever. Raphaël might have lost that one idea, but he will have many more, because he is a creator, he is supposed to be an idea tank.
Focus on how to turn your idea into a precious work, and don't waste your time keeping your idea locked in your head.
Keep creating!
Tu Ha An
*Please consult the information on Copyright & Intellectual Property before copying or mentioning the content and images of tuhaan.com