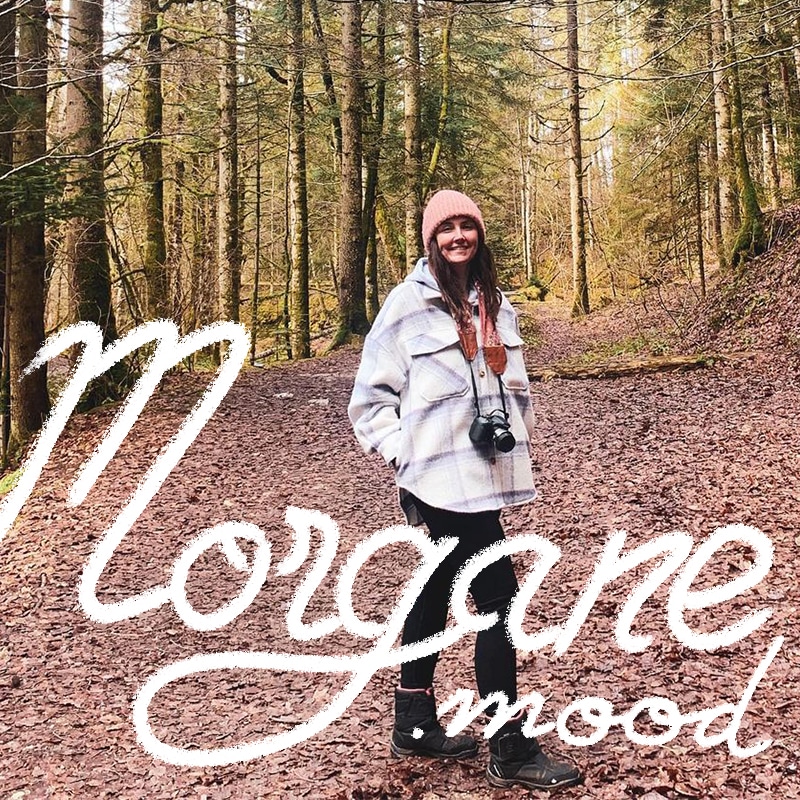 "Creation stories" is the new category of the blog. For each season of the year, I will meet a creator and record his or her story. Creating can either be the main job of our guests, one of their jobs, or just a pure hobby.
With this series of creation stories, I hope to break the clichés that widen the gap between public's vision of creative professions and reality.
Spring guest: Morgane from Instagram account @morgane.mood
January 2020, when I was still an employee, one of my colleagues showed me his wife's Instagram account with a lot of pride, saying that she was an influencer. It was Morgane's account, which was still named @moragne.mum at the time.
Back then, I had a schedule that was filled to cracking and my head was in the same state. Morgane's lifestyle Instagram posts encouraged me to go for a walk alone after each work day and rediscover Dijon, the city where I live. It was my daily dose of sweetness.
For the beginning of spring, and for the first article of this category, I invite you to discover the creation story of Morgane. Her positive, warm and well-crafted contents are like some feel-good books that you can savor while sipping a cup of tea.
For this article, we met on a sunny Saturday at the Toison d'Or shopping center in Dijon, where Morgane is an ambassador. We talked openly about being an influencer/content creator on Instagram, the link between it and creativity, the name change of her account, and the balance between the different roles she plays in life: mother, wife, educator and creator.
Part one
Creator – Mother / creator – Educator / creator
Being creative – being credible
Tu Ha An (An): Imagine if we didn't know each other, how would you introduce yourself?
Morgane: I often introduce myself: I am Morgane, I am 37 years old. I am a specialized educator in teenager's psychiatry service at the Chartreuse medical center. I am married and I have 2 boys, a 10 year old and a 5 year old. I love photography, cinema, music, dancing and creating. That's it!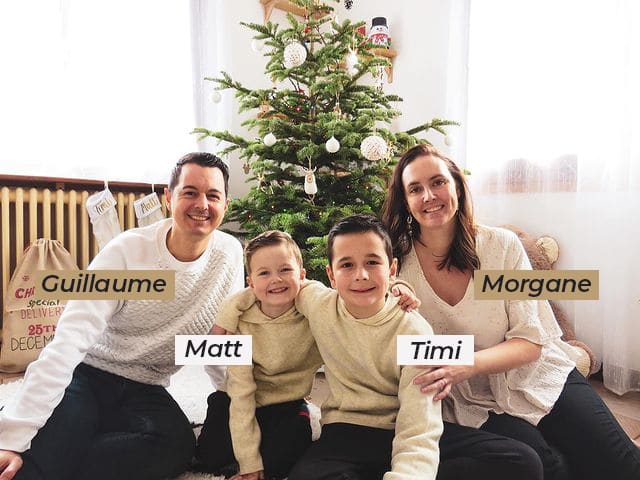 I admit that I didn't say that I was on Instagram. I still struggle when people ask me "Hey, are you an influencer?" It's complicated to find your identity on the social networks.
An: I think that this question, which comes first at every meeting, is not so easy to answer. Either because we feel uncomfortable when we have a " real " job but it doesn't correspond to our values, or because the person in front of us might not take us seriously.
Have you ever presented yourself as an Instagrammer/influencer? How do you manage to appear more credible?
Morgane: Precisely, I always present my job, my real job. I always feel compelled to explain how I got on Instagram.
On events, I'm treated a bit like a VIP even though I don't have a huge number of followers. Who can judge if my work on Instagram is quality or not? I questioned myself for a long time.
But behind all that, I loved meeting people. In Dijon, by participating in a lot of events, I had the opportunity to talk with people who were opening their restaurant, their bar, their store. I loved getting to know their stories. And that clearly ties into my job as an educator, with the connection between humans.
Once I captured that, I felt more legitimate. I had a better understanding of my place on Instagram and why I was doing all this.
Maybe one day I'll end up not saying that I'm an educator. But even on my Instagram bio, I put it down. To me those are two separate worlds, which sometimes come together, but it's still two very different worlds.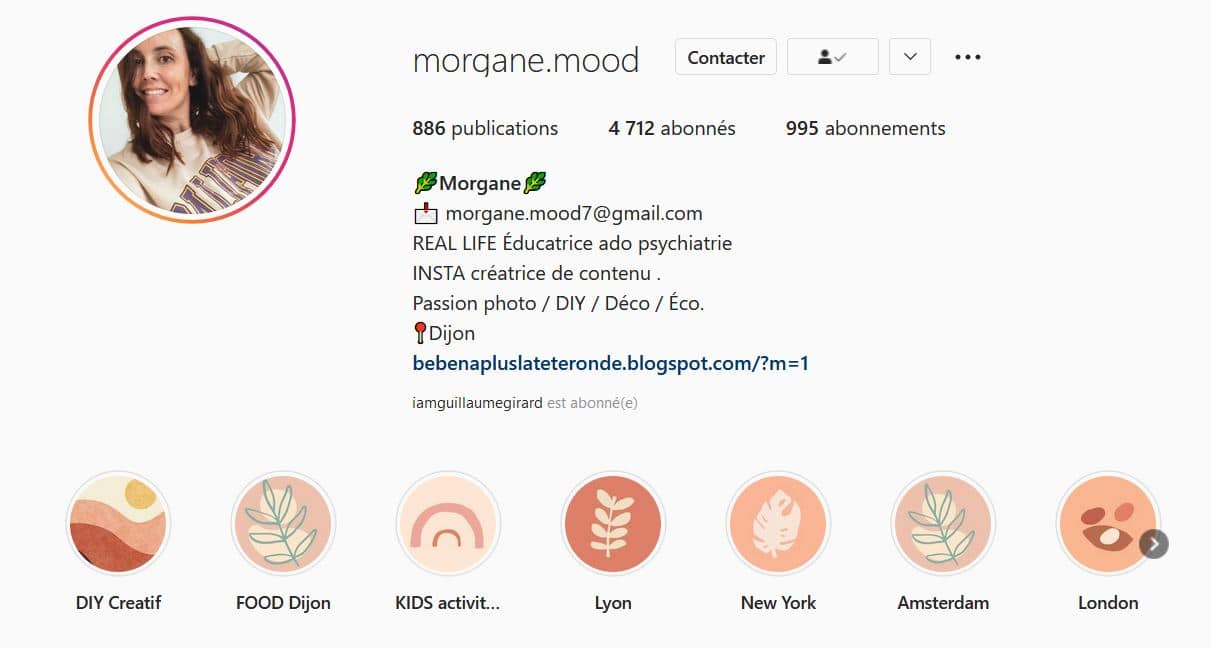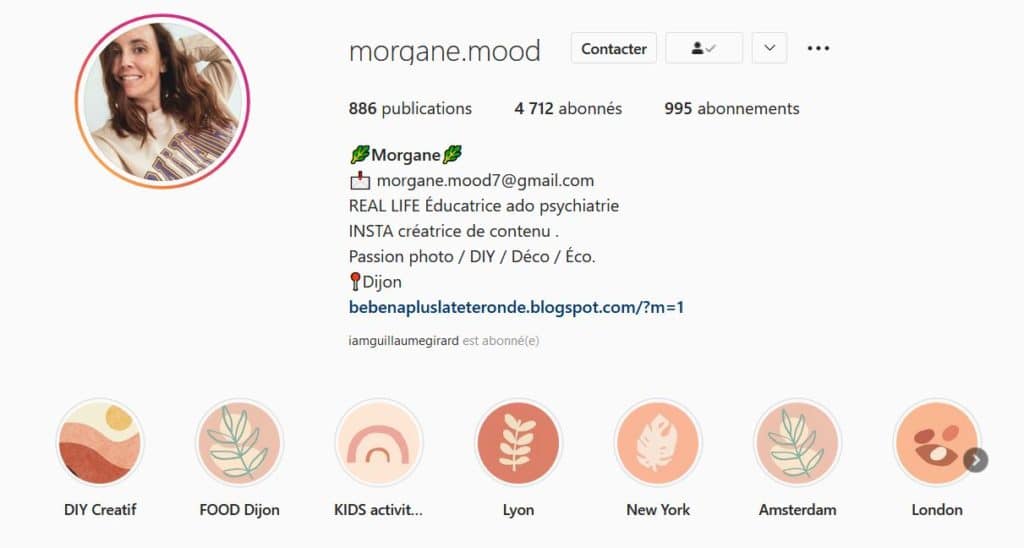 An: Do you think this is a problem faced by content creators on social networks in general or is it also a problem that women face more than men?
Morgane: I think it's a bit of both.
An: I have the impression that the fact of presenting ourselves as Instagrameur, YouTubeur, influencer, already creates a certain distrust to the person in front of us. And then, when a man says that he makes photos and videos for internet, we have in mind the image of a man equipped with cameras, lenses, lighting systems … Whereas when a woman says that she takes photos and videos for Internet, people tend to imagine a little woman taking selfies with her smartphone…
Morgane: I agree that unfortunately, women still have to prove themselves. And this has a lot to do with the position of the man too. I am lucky to have Guillaume, my husband, who is very much ahead of his time.
I think about it every day when I raise my boys. What kind of example will the child have at home? How do we raise our boys and girls? For me, it starts with teaching the child to be connected to their emotions so they can recognize the other person's and have empathy.
Even though there are many things that are in place now with the feminist movement, today we hear too much militant speech. Even though I support these values, I think it's a pity because when there is too much, the message is completely drowned out.
There are also a lot of female influencers who go against these values. And unfortunately, it works. Of course all women deserve to do what they want. But in media like reality TV, a woman's image is completely manipulated by the girls themselves. I find that it makes other women lose credibility.
After, what is good on the social networks is that you find all kinds of contents. On Instagram you can also find so many inspiring women. They have more and more visibility and it's really cool.
Juggler between different roles: mother, wife, educator and creator
An: When did you first start using Instagram?
Morgane: It was mostly for Matt, so in 2016. My account was actually called @morgane.mum by the way.
Matt had flat head syndrome. What shocked me was that I couldn't find anything about it on Dijon and on the social networks. So I had started a blog which helped me a lot to live this situation.
Then, naturally, my contents turned to the world of mother-baby. I realized that there are a lot of moms on Instagram who are moms-creators, leaders of their own business. That also fits my values and after that, it leads to partnerships, collaborations.
From time to time I have collaborations with some big brands. But I choose brands that are sensitive to the protection of the planet. I try to make an impact in my small way.
An: Today, you have multiple roles: mother, wife, educator, creator. How do you juggle all these roles?
Morgane: It's a whole organization! With Guillaume we have a common schedule. He knows all my appointments. He has a work schedule that is not fixed and he sends it to me as soon as there is a change. I need to know quickly who will take care of the children.
Normally, I work from 9am to 5:30pm at Chartreuse medical center. I have my lunch break which can be devoted to my work on Instagram. From 5:30 pm, I am a mom. Often Guillaume is not at home in the evening.
Today, for example, Guillaume knows that this morning I have scheduled all my activities at Toison d'Or shopping center. There is the cupcake operation to raise money for the association "Handi'Chiens Dijon" and "Chiens Guides de l'Est" (guide dogs for the disabled), I also deliver my handmade candles, and at the same time I have an appointment with you.


Right now, Guillaume is taking care of the kids. Guillaume will start his work day at 1pm, so this afternoon I am a mom. If I have photo shoots or collaborations to do, I try to schedule in the weekend.
More and more, I try to involve Guillaume or my family in the collaborations. For example, for wine tastings, as I don't drink much, I bring Guillaume with me and he really enjoys it.
In any case, it's very important that we have moments together as a family, as a couple and also that I have my "me-time" moments.
An: Have you ever felt pressure from society or relatives to put you in the boxes of "mother" and "wife"?
This question is perhaps linked to my native culture. Sometimes when I talk about a new project, the first reaction (in a very caring way) will be: "What does your partner think?" or "Don't forget that a woman's priority is to raise a family"…
Morgane: It has happened before and it always happens. But these people are projecting their fear and their perspective on life onto us.
Once you know that, it doesn't affect you anymore.
For me, I also ask myself the question the other way around. What I show on Instagram kind of falls into the clichés, even if it's the real life I built with Guillaume. But indeed, it can give this impression that seems smooth and perfect.
The main thing is that with Guillaume, we love each other, with the children, everything is going well. But marriage is a work that requires effort! It must be maintained and reflected upon.
We have also experienced complicated moments, like when we had our first baby. For a year, I was just a mom. But we are mothers, we are lovers, we are workers, we are creators. Frankly, it could have gone wrong. But my husband knew how to listen and help me bounce back.
In addition, before being with Guillaume, I always said that I would never get married, that I wouldn't need a man. I thought that marriage could lock me up. But in reality, not at all!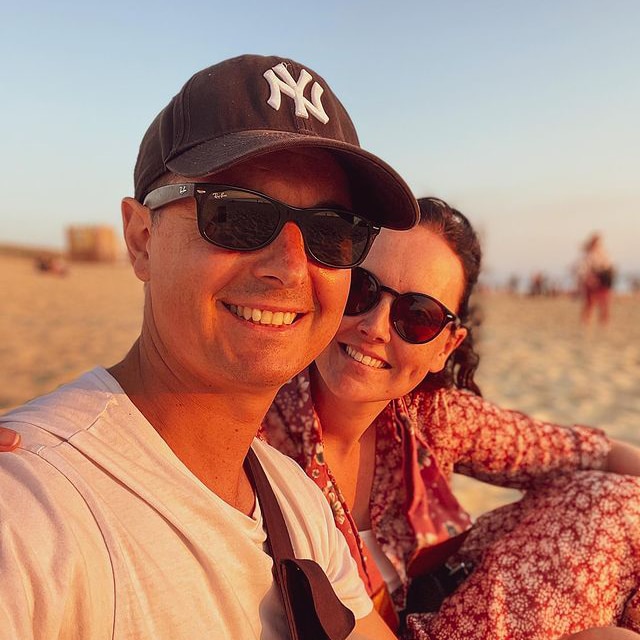 An: In 2021, you changed your Instagram account name from @morgane.mum to @morgane.mood. Why did you make this choice?
Morgane: It's part of that one-year period when I was just a mom.
I myself was learning as my account went along. You learn every day when you are a mom. It's also part of my job as an educator to meet moms and kids and observe this relationship.
Then I realized that @morgane.mum was really Morgane-mom and I am not just a " mom ".
The change is also linked to my progression in my profession by working with teenagers on emotions, empathy, kindness of the other and of oneself. "MOOD" means humor. And moods are a part of life. It is important to accept when things are not going well.
I want to bring that out on Instagram and when I show up at events in the influencer community.
(to be continued)
You can find Morgane on Instagram
The second part of the article, published on April 15, 2022: "Influencer" is a real profession. And it's a beautiful profession!
*Please consult the information on Copyright & Intellectual Property before copying or mentioning the content and images of tuhaan.com